Description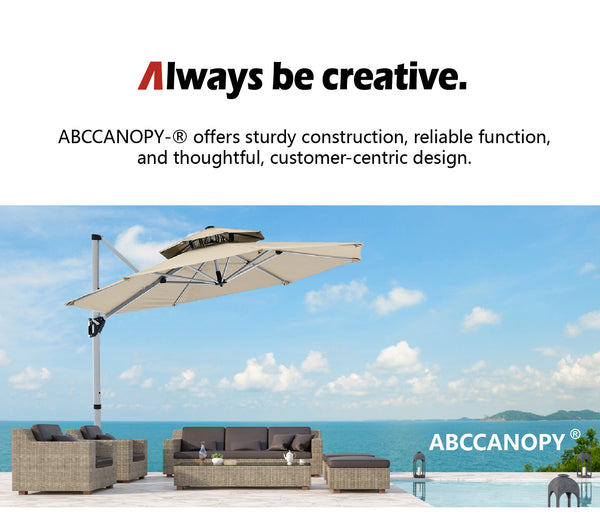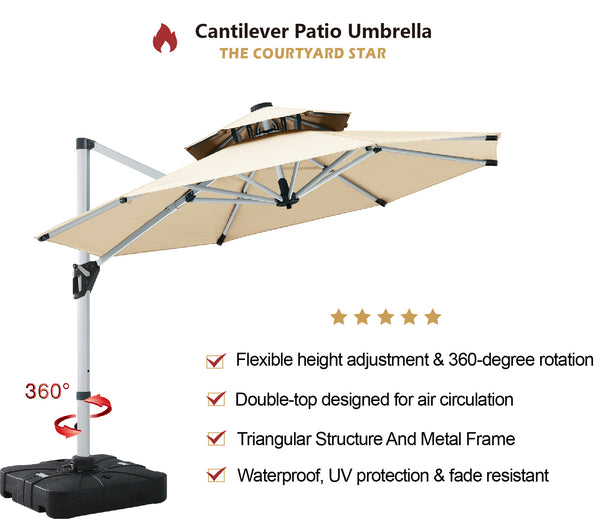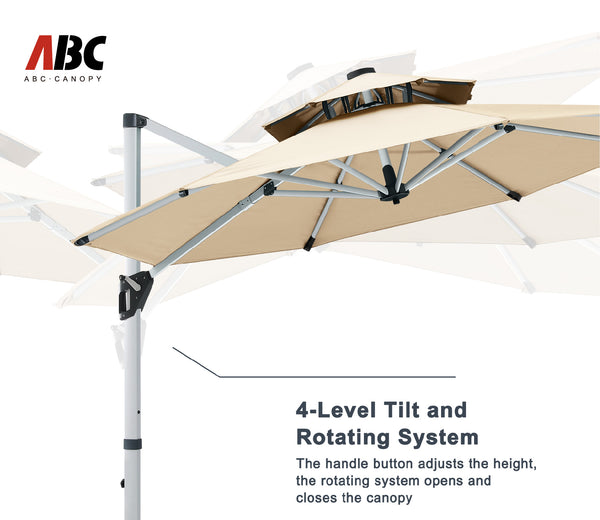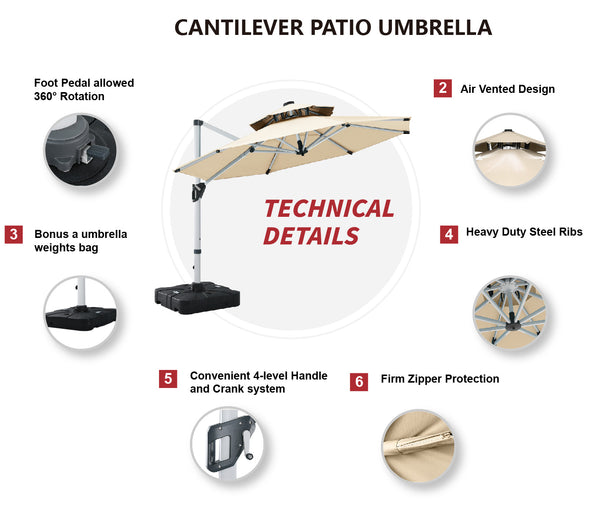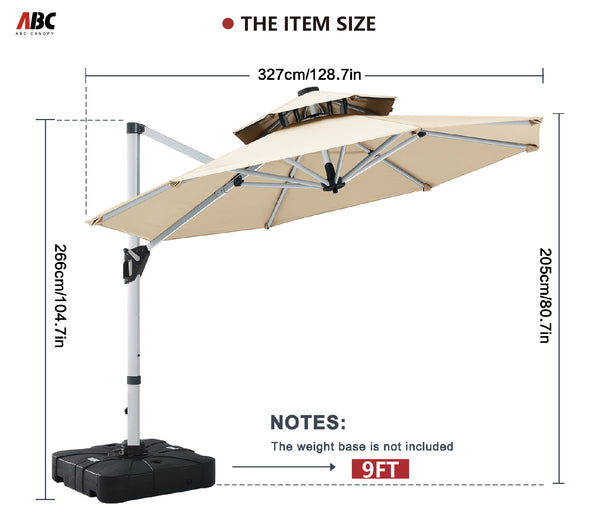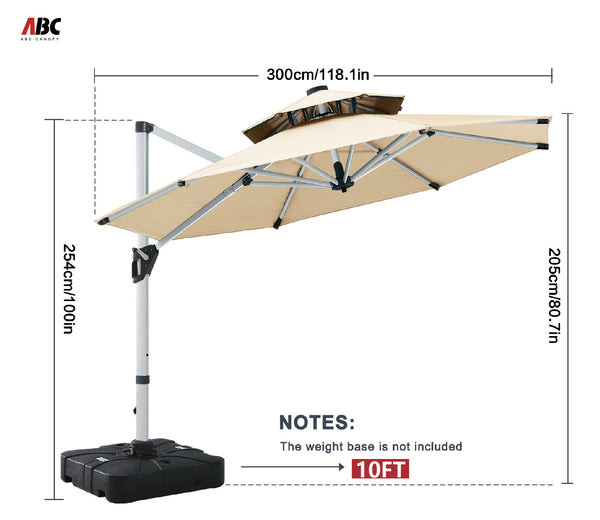 https://www.abccanopy.com/products/220-242-5-275-352-lbs-patio-umbrella-base-sand-water-filled-black?variant=44479516246258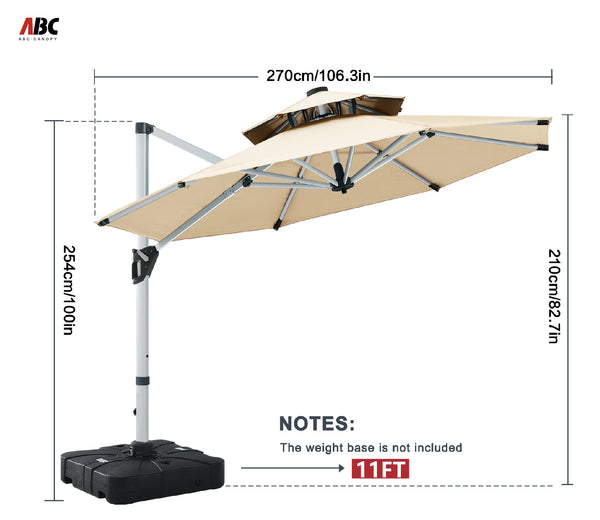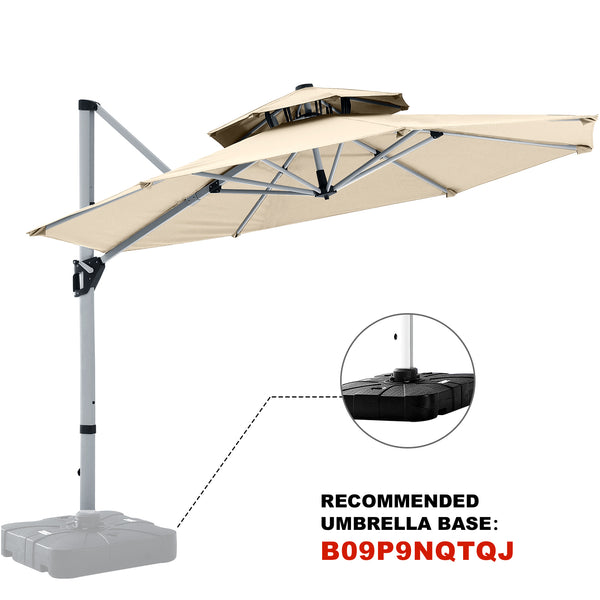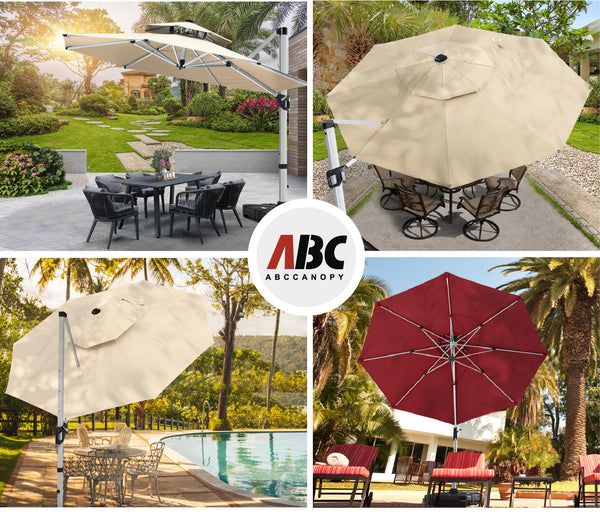 UPGRADED CANOPY:This umbrella canopy is made of thick multi-layer fabric of 240gsm 100% plastic. Sun proof, heat insulation layer and the hydrophobic coating provides excellent waterproof and UV protection.
DOUBLE-TOP DESIGN:Special double-top canopy design makes this 9 ft patio umbrella more ornamental.And wind vent at the top allows the circulation of air, in this way, The wind pressure on the canopy will be smaller. And the firm screw lock at the end of the umbrella makes it difficult for the ribs to slide out, ensuring the smooth use of the umbrella.
TRIANGULAR STRUCTURE AND METAL FRAME:The triangular structure provides a stable support for the umbrella to reduce the swaying of the umbrella canopy and increase the stable of whole umbrella. The aluminum-iron pole and 8 ribs are lighter in weight but stronger in material.
ADJUSTABLE TILT AND 360°HORIZONTALLY:The 4 gears adjustable tilt operation system can change the angle of the canopy, and the umbrella can be rotated 360° horizontally by simply stepping on the foot pedal and twisting the pole to provide maximum coverage from the sun at any time. Bring comfortable outdoor experience.
TIPS AND WEIGTHS TO MATCH:This item does not include the base in the picture. In order to stabilize the umbrella, you'd better to buy a suitable base separately¡ the base needs at least 190lbsto give it enough support(Matched umbrella base:B09P9TZPFN, B09P9NQTQJ, B09QRP56CV). In addition, in order to keep the umbrella in pristine condition, we recommend closing the canopy when the windy is strong.