Description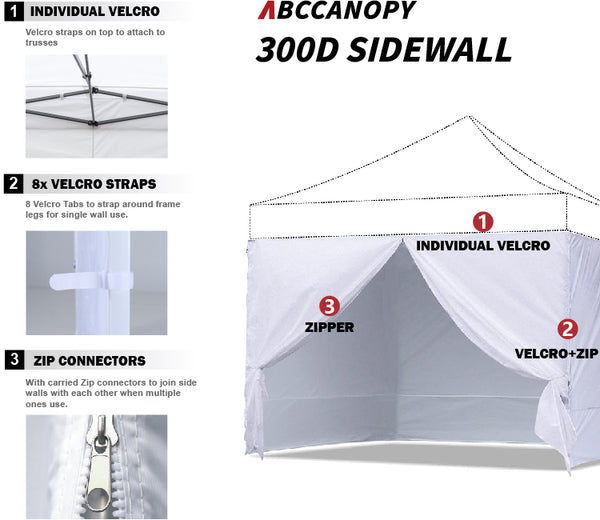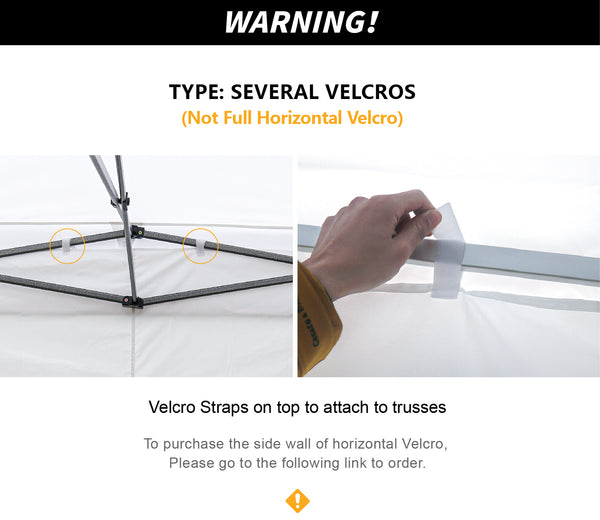 Canopy Accessories-Door wall Link (Overseas) (abccanopy.com)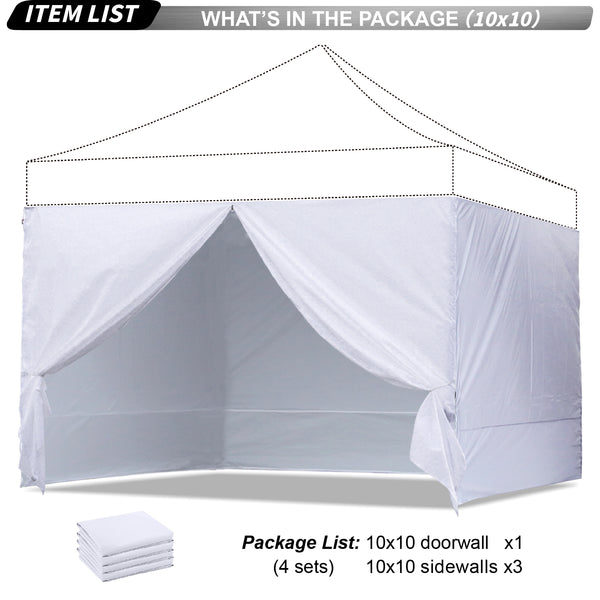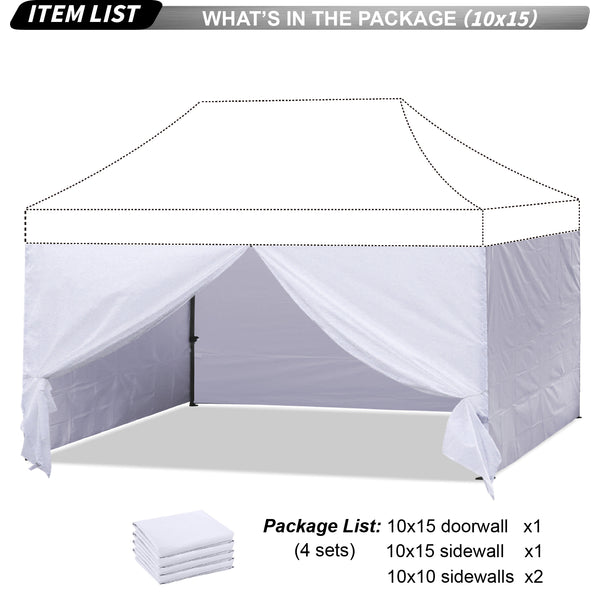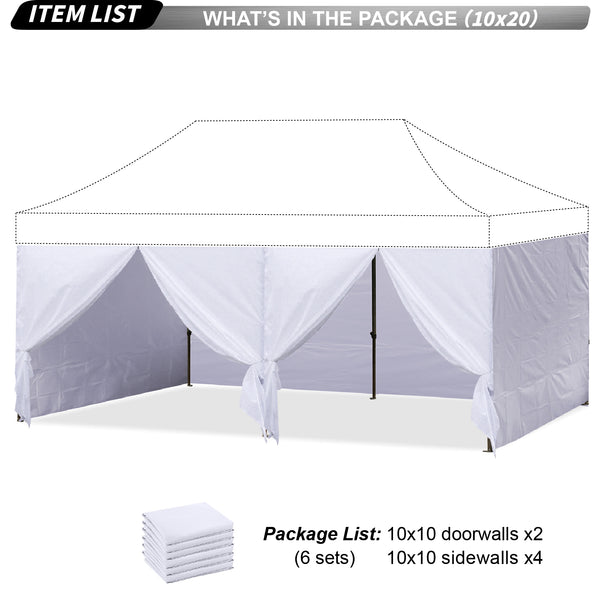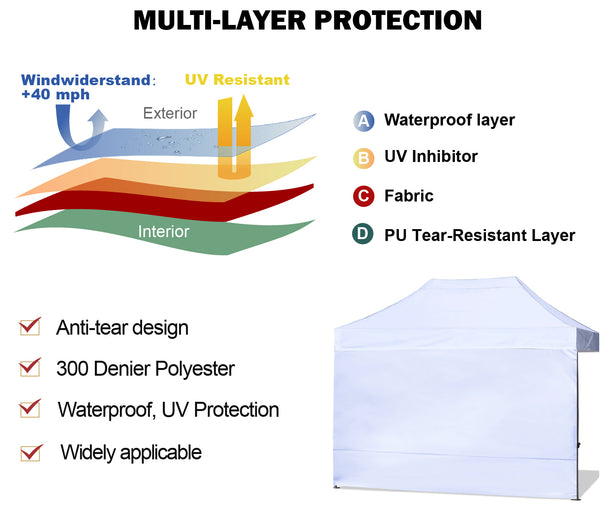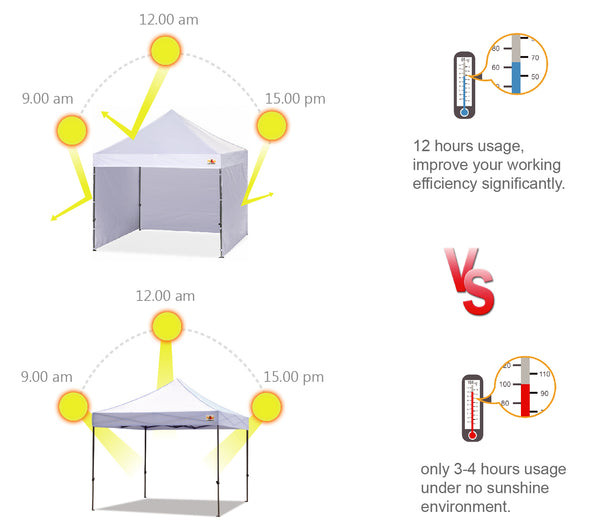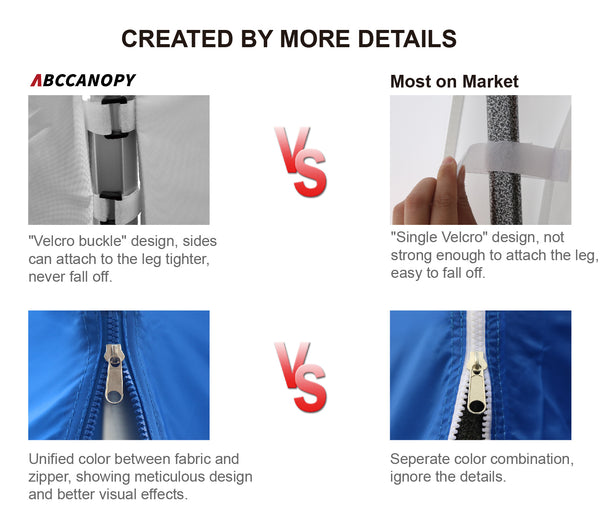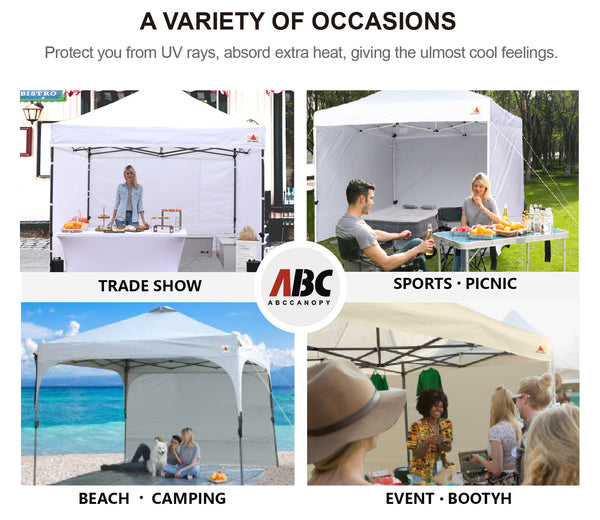 About this item
[SIDE WALLS ONLY, FRAME AND TOP COVER ARE NOT INCLUDED] 4 Zipper End Sidewalls (3 Solid walls + 1 Entry Door Wall) with Middle pull-out door wall for easy entry.
[EASY, FIRM AND RELIABLE INSTALLATION] Fit securely to your canopy with Velcro Straps on top to attach to canopy trusses, 8 Velcro Tabs to strap around frame legs for single wall use. With carried Zip connectors to join side walls with each other when multiple ones use.

The walls are fabricated by durable polyester fabric, fit for most 10x10 Feet Straight Leg pop up commercial canoprt, Beach Canopy, Shade Canopy.

Sidewall Truss Clips for Easy and Fast Attachment to Your Shelter. Perfect for privacy, security, and shade.

Use all 4 walls at once for complete privacy and enclosure or one at a time to block the sun.